July 6th, 2020 by nomad | Comments Off on BAR Advance Payment Guarantee Reinstated, Covering All Removals UK and Worldwide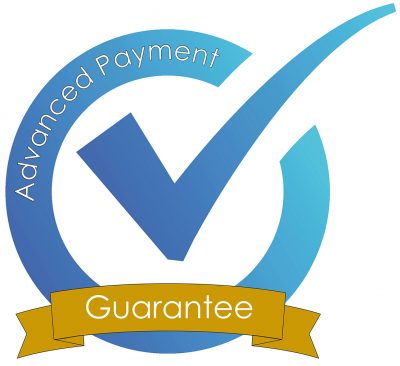 The British Association of Removers' unique and important Advance Payment Guarantee scheme has been re-instated as of 1st July 2020.
The guarantee scheme had been temporarily suspended on 20th March 2020 as the shutdown from the coronavirus pandemic caused some concern that the organisation would be exposed to too much financial risk if it continued to offer the guarantee to new customers during the pandemic.
The BAR has now re-instated the guarantee for all BAR member firms that sign up to the scheme, applying the guarantee to all customers who book from 1st July 2020 onwards. The levy for the scheme has increased to cover the greater risk represented by current economic conditions. Nomad has signed up to the scheme for both UK and international removals, so all of our removals are covered.
Nomad is very glad to be able to provide this guarantee to our customers, which is designed to protect the customer's payment in the event that the removal company goes bankrupt after payment has been made. Nomad is a well established and financially secure company, but this guarantee, provided by an external party, gives our customers additional confidence when paying for their removal.
With the coronavirus crisis expected to force many companies into economic difficulty, the financial security of your removal company is more important than ever. So it is absolutely vital that the company you choose for your removal is a BAR member and has signed up to the scheme for international removals, as Nomad has done.
February 9th, 2018 by nomad | Comments Off on Parcel Delivery Crete
EXPORTING IMPORTING INFORMATION
Affidavit or Declaration so we can act on behalf for import and export.
Used personal goods are a simple process with no duty charges incurred.
We required for export of new goods, copy of sales invoice, receipt. commodity code or H.S code
For commercial goods copy of sales invoice, and EORI number of consignees. (we can provide EORI if needed)
Send us dimensions of parcel.
Identification i.e., passport or id number
New goods may incur 24 % vat import tax in Greece, inform your supplier goods are for export as the goods should be vat free, they will require an Eori number which we will supply as we will act as the importer exporter on your behalf.
(be aware most online shopping services will not do this I have found that most independent supplier wholesalers can)
WE WILL NOT TRANSPORT Food, Alcohol, Tobacco, Prescription Medication, Plants, Soil contaminated pots tools, and all other prohibited items.
NOMAD INTERNATIONAL LTD
DSV BUILDING
OXNEY ROAD 
PETERBOROUGH PE1 5YP


[email protected]
We can still help arrange collection from your UK address for delivery to Peterborough if you cant drop off yourselves, and for this we just require your full collection address, quantity and dimensions of your boxes emailed to [email protected]
The price of this service is fully-inclusive of VAT, making the Crete Parcel Service the most cost-effective way to transport your goods to Greece. Once your parcels have arrived with us at the Peterborough depot, our team will contact you with your total cost and payment can be made to us over the phone by card.
To place an order via the Crete Parcel Service, just follow these simple steps:
Step 1
Packing the items yourself into strong removal boxes! Check out our packing videos if you need any advice. For the outside of your parcels please complete this label and affix to the top of your box:
Please note that unfortunately we can no longer transport any food products, alcohol, medication, plants or pots over to Greece!
Here is a link with regards to restricted and prohibited items transporting to Greece:
Step 2
Please address the parcels to:
[Your Name]
Nomad International Ltd
DSV Solutions Building
Oxney Road
Peterborough
PE1 5YP
Don't forget to address the goods to your name at our address! This makes it much easier for us when they arrive.
Deliveries can be received at Nomad International between 8:30am and 5:00pm Monday to Friday.
Step 3
Please complete our parcel declaration forms with your address in Greece and email these over to [email protected]. Our team can then check with your inventory page that all parcels have been received for you before contacting you to finalise everything.
Step 4
With the depot-to-depot Patra Parcel Service, the weight of the parcel does not matter (as long as each parcel can safely be lifted by two men). The only time the weight does matter is if you would like us to arrange UK collection of the parcel, as in this case each parcel cannot weigh more than 30kg and there are some dimension restrictions.
Insurance
We have lowered the cost of insurance to 2.0% plus IPT of the total value of the goods (subject to a minimum charge of £10.00+IPT for a valuation up to £500.00). IPT is charged at a lower rate than VAT (it is 12%) so the total rate for insurance is 2.24% of the value of the goods, including all taxes.
We have slightly increased our charges due to customs admin paperwork, but there will be no extra charges for tax or duty on your personal effects once arrived in Greece. The table below outlines the pricing for depot-to-depot services:
Volume
Price per Cubic Foot (including VAT)
Charge per Order*
1-3cft
£0.00
£40.00
4-39cft
£9.00
£5.50
40-79cft
£8.00
£5.50
80-149cft
£7.25
£5.50
> 150cft
Call for quote. Collection from Vamos not applicable: our premium removal service, which includes delivery, will be more cost-effective
Step 5
For items coming from Greece to the UK, the process is reversed, and we just require this declaration form to be completed with your address back in the UK and emailed over to [email protected]. We will wait until the items arrive in Peterborough before measuring them up, calling you to discuss the final details, and taking payment over the phone, or you can pay on collection via our card machine in the office. UK-declaration parcels+inventory-3Download
Step 6
Your goods will be transported on the next available vehicle from Peterborough to Greece, which we still have departing the UK every three weeks on average, and you will be sent an email once your parcels are onboard the trailer and an approximate arrival date in Greece will be provided.
Step 7
As soon as your goods arrive at the Crete depot, are staff will contact you to confirm and arrange a collection with you, or if paid for delivery to your property in Greece, our team member will contact you directly to arrange this.
Important
Nomad International prides itself on the excellent customer service it offers to its removal customers, and we are concerned about continuing to offer this high level of service while catering for a much larger number of customers sending small consignments via the Nomad Parcel Service. Therefore, so that we are able to maintain our high service standards, we ask that Crete Parcel enquiries be made by email rather than telephone where possible. If you have any questions that are not answered by our FAQ, please send an email to [email protected] and we will get back to you within 24 hours.
So to send a parcel to Greece, follow the steps above and get started straight away!