Save Money on Foreign Exchange
Nomad customers qualify for preferential exchange rates with Key Currency, a specialist foreign exchange broker.  Key Currency's rates are much cheaper than high street banks or foreign exchange bureaux, so they can save you a lot of money on foreign currency exchange.  For large sums such as house purchases, the savings can be into the thousands of pounds.
We use Key Currency for all of our money transfers from £ Sterling to Euros, and we've found them to offer the cheapest exchange rates on the market (even cheaper than other brokers).
Andy Dyer and Geoff Lambourne are Nomad's account managers at Key Currency, and they are committed to looking after all Nomad clients personally.  They will handle the whole process for you each time you need to transfer funds from one currency to another.  To access preferential exchange rates just click on the logo below.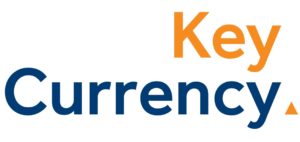 For more information about our partnership with Key Currency and this special offer, please see our recent blog posts about it.
Removals to Greece

Removals to the Greek Islands are easy with Nomad International More details

Removals to Italy

Nomad takes the stress out of removals to Italy More details

Special Focus: Crete

We have our own team and vehicles based on Crete More details
Click here to request a quote