Furnishing Hotels in Greece & The Med
Many hotel owners, builders and developers have asked us over the years to bring furniture over from the UK to Greece for them.  We have delivered furniture like this for clients in Crete, Kefalonia, Corfu and other Greek islands.
The UK is a very good source of furniture for hotels and new-build apartments, at all ends of the market.  UK retailers and distributors offer an enormous range at very good prices, making it a sensible commercial decision to source the products in the UK and transport them to Greece.  At the highest end of the market, exclusive designers and niche products can be sourced in the UK and transported to Greece.  But most of our clients choose to source from the UK because of the wide range available, and the excellent prices.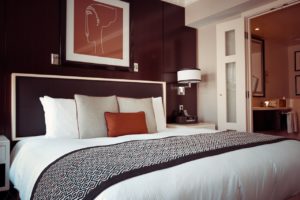 From refurbishing a hotel to furnishing new apartments for the first time, consider sourcing the products in the UK (or elsewhere in Europe) and having the products delivered by Nomad International.
More Than Delivery
Unlike most "general haulage" companies who would typically be contracted to do this work, Nomad is a removal company.  This means that our team are accustomed to, and very careful with, handling furniture.  So we will not only deliver to a warehouse, we will deliver all the way to the property and carry the items inside, into the correct rooms.
Our trucks are ideally suited to transporting furniture, and we have shuttle vans available if required, to allow us to access locations where large trucks won't reach.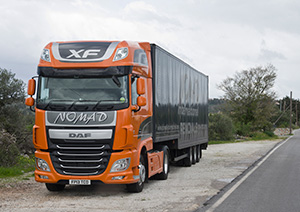 Exports From Greece and Italy
Greece also manufactures extremely high quality furniture and bedding.  While the local market is not as large as the UK, Greek products have markets in the UK and all over Europe.  Italian furniture manufacturing is legendary.  Nomad can help retailers in these countries (and all over Europe) to deliver their furniture efficiently and cost-effectively in the UK.  Our specialist skills and regular transport to and from the UK make us the perfect solution for this.
Hotels are not the only destination for these goods of course – we can provide delivery to wholesalers, retailers or even individual clients.  We can transport full loads, part loads or even single items, all with the same care and attention.
Please don't hesitate to contact us and we will be more than happy to discuss your requirements and give you a quote.