Removals to Greece
Nomad International is the most trusted removal company in Greece and the Greek islands. Based in the UK, we have been specialising in removals to Greece for more than 10 years, and are now the number one choice for people moving to or from Greece from the UK. We have a truly outstanding , based on a safe and very efficient service and an excellent team.
Our efficient overland transport route is fast and secure, and enables us to arrive in the Greek islands within 7 days of departure from the UK. We have always handled removals from countries that are en route to Greece, including many removals to and from France, Belgium, the Netherlands, Luxembourg, western Germany and Italy, all heading to Greece or coming from Greece back to those countries. Our friends in the Greek islands have often asked us if we can help them with removals from the Scandinavian countries to Greece but we haven't been able to, until now.
Moving from Norway, Sweden, Finland and Denmark to Greece
We now have an overland transport route established from Scandinavia to Greece! This means that we can help so many more customers who would love to move to Greece with Nomad International but have not been able to. By working with a partner (who is a , like us), we are able to provide an efficient overland transport service, which is much , and all for a very reasonable price.
This is how it works: our partners (professional movers like us) will conduct your collection from your home in Norway, Sweden, Denmark or Finland and bring everything straight back to their hub in the south of the UK. We will then collect your goods from them, and from then on we will take your goods all the way to Greece ourselves, and deliver to your door (and into the appropriate rooms of your home), using our own team and vehicles in Greece. Nomad will manage the entire process from end-to-end, so you always know who is responsible for your removal the whole time.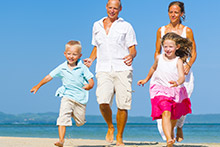 It is very reassuring to know that the company you book your removal with is also the company that will be delivering to your home in Greece, rather than nameless agents. Our Greece-based team are all British expats who love their jobs and always bring a smile and a laugh along with a professional attitude on removal day. They are used to the difficulties that are often involved in removals to Greek islands and remote locations, and they are equipped to do the job properly. With our great team in Greece, our shuttle vans to allow access to difficult locations, our end-to-end management of the whole process and our excellent customer service, we take the stress out of moving to Greece.
Why Use Nomad for Your Removal to Greece
There are many reasons why , but here are just a few:
Speed – faster than sea container shipping, with more frequent departures too
Reliability – overland transport is much less susceptible to delays than sea container shipping
Ease – there is less paperwork with overland removals compared to sea container shipping, especially for our customers in Sweden, Denmark and Finland
Delivery – we have shuttle vehicles that enable us to get to tight locations where containers can't make it, so we always deliver to the door (including carrying your goods into the right rooms)
Packing – our teams can perform full  both in Greece and in Scandinavia – if you need this just ask
Team – we've got an outstanding team, including our own trusted team members based in Greece
Expertise – we are true specialists in Greece and the Greek islands (Greece is > 90% of our work), with our own team in Greece, making everything much easier for you
Price – less than you would expect, given the quality of service
We've already started removals from Scandinavia to Greece, moving a very satisfied customer from Denmark to Crete earlier this year. We've got more removals from Norway to Crete coming up, and word is spreading fast. Whether you're moving from Norway, Sweden, Finland or Denmark to Greece or the Greek islands, Nomad is the best choice for your removal.
Removals to Greece

Removals to the Greek Islands are easy with Nomad International More details
Free Quick Quote
Or go to our Quotation page for a free volume calculation and detailed quotation